If you need assistance with anything, feel free to contact me through the message wall!

But I am not the LINE Staff, so I cannot solve your technical issues.

Contact Official LINE for your issues here.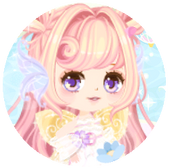 [ Status ] Active
Hello! I am the admin on LINEPLAY Wikia.
The other admins are inactive now so I decided to take over the wikia. LINE Play is still an active game so I figure a wikia would be useful.
I played before when VIP, Pets, and other fancy features came. After the Pets update, I came back and brought my precious Turkish Angora.
To Do List - Wikia
Finding more missing Curious Closets.
Adding more Gacha pages.
Finding and adding information about Events.
Improve the Wikia to look better.
Decorating the badges.